WORSHIP AT THE ALTER OF EMO: CHASTITY's LOVESONG TO LONESOME YOUTHS
Grab your eyeliner and an all-black getup, because Chastity's Brandon Williams is about to take you to church.
(Leo Montero/@Truffleimages)
The Smashing Pumpkins. My Chemical Romance. The Smiths. Chastity.
When you mention the name of Brandon Williams' musical endeavor next to those of his idols, the influence that these new-romantic giants have over Williams' emotionally-charged sound is readily available to even the untrained ear.
Tonight, I chat with Williams before his set at Bridgeworks; a new venue in Hamilton, Ont., that has been converted from a warehouse, giving an exclusively underground feel to the highly anticipated performance that has been promised to a sold out crowd of 500.
Chastity is opening for Canadian rock heavyweights, The Dirty Nil, who are playing tonight's show in their hometown. This concert was originally scheduled for Dec. 18, but got postponed to April due to back-to-back waves of COVID-19 that turned the local music scene into no man's land.
Chastity was scheduled to play Massey Hall with City and Colour in December, but this too was unfortunately cancelled for pandemic-related reasons. Their newest album, Suffer Summer, was released on Jan. 13.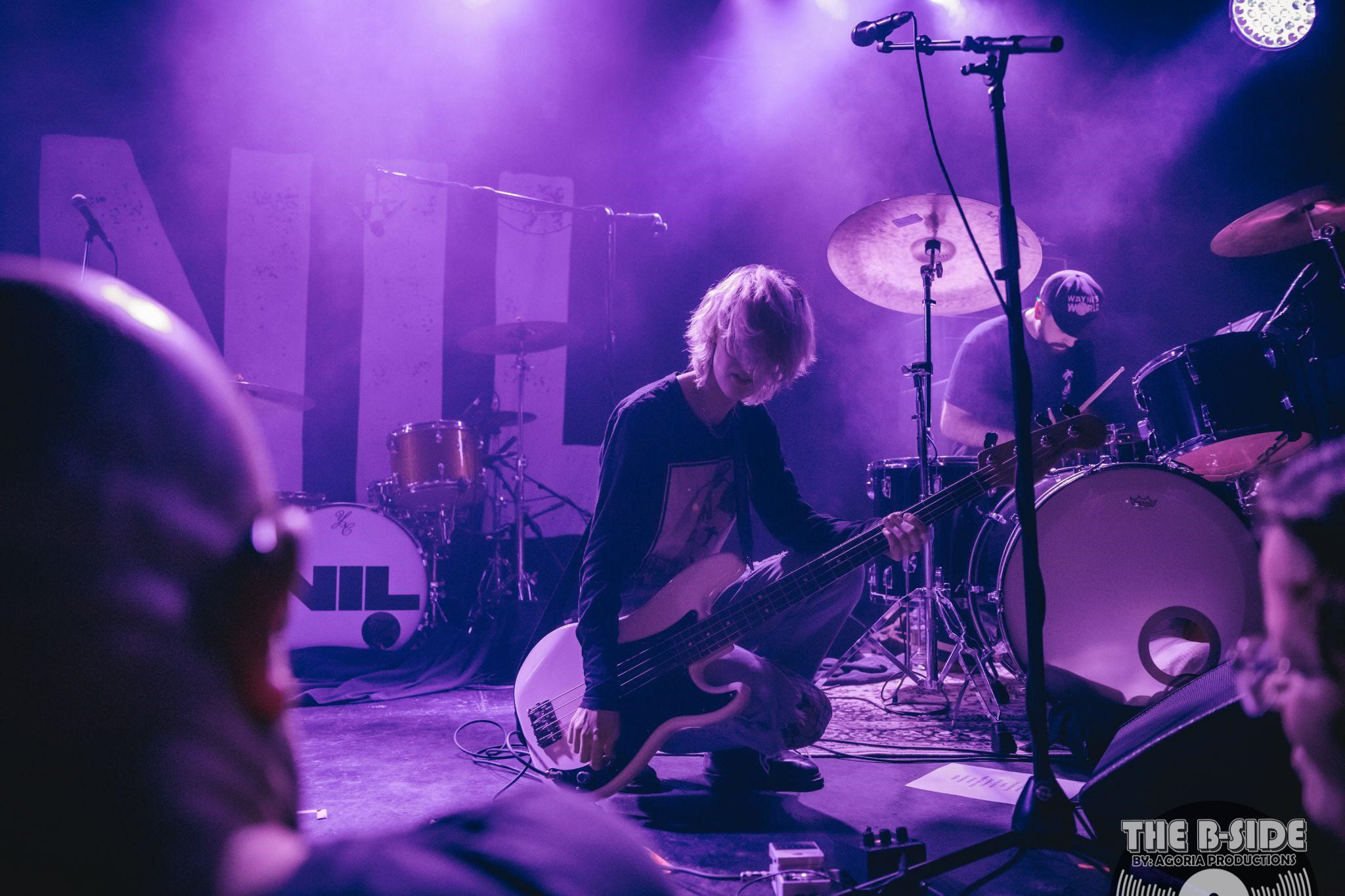 (Leo Montero/@Truffleimages)
"Music projects happen in the blink of an eye. It's quick, and they're short lived," says Williams.
"I think it's pretty precious to keep people informed about your music, and you gotta ask for people's attention so they don't forget about you nowadays."
Emerging from a suburban sprawl in Whitby, Ont., and getting an unconventional start on the now-deserted platform of Myspace, Chastity's music is deeply rooted in the suburban frustration that followed Williams throughout his youth.
His music is a hallmark of the internet's unique ability to create a community where loners can feel less alone.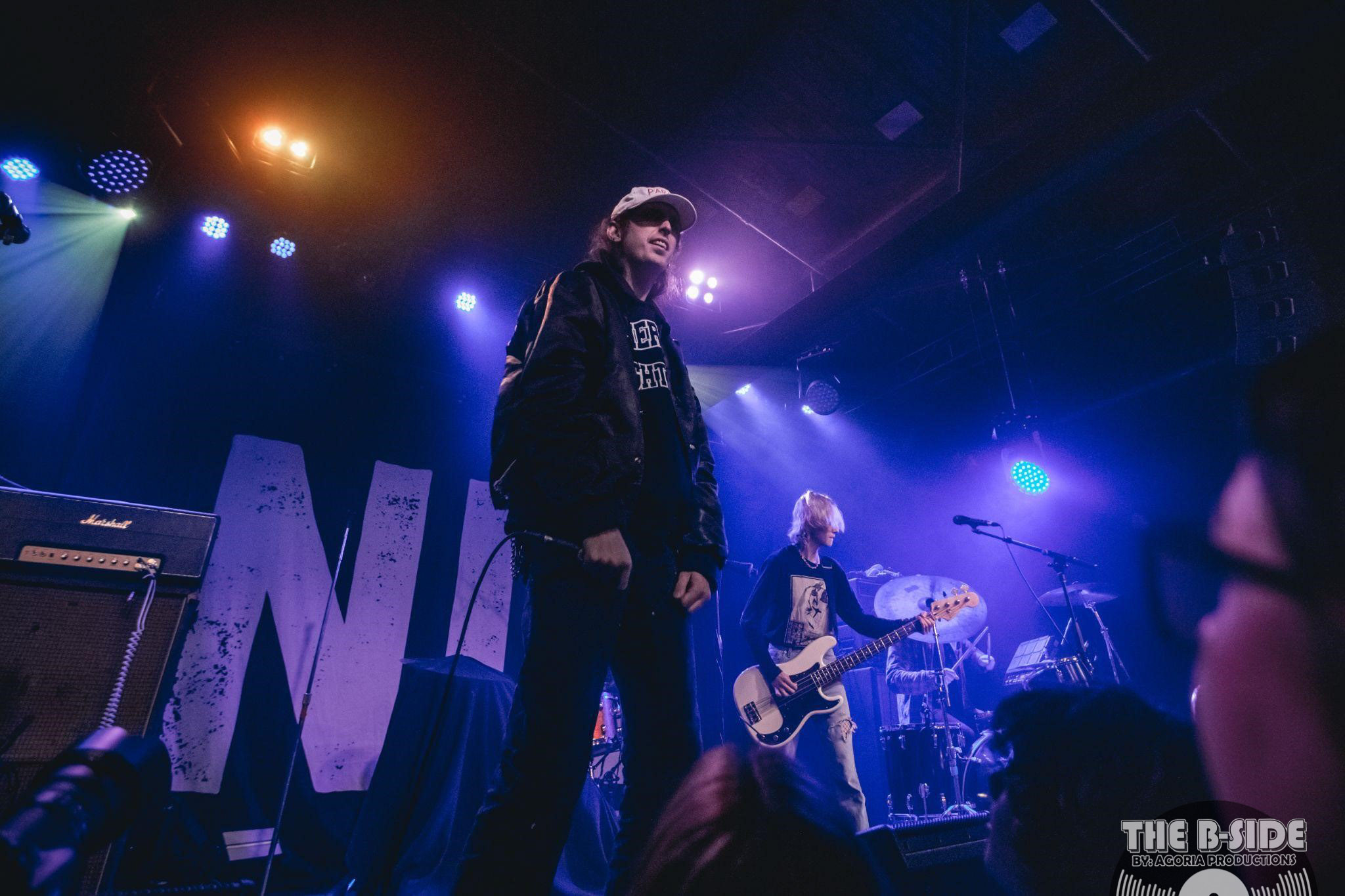 (Leo Montero/@Truffleimages)
"I was never encouraged to do this. In fact, at times I felt discouraged from pursuing music. But I think the endurum of swimming upstream and being from the outskirts kind of helps to embolden you to do something, and do it well," says Williams.
Deep within the expanse of any given small town, there is, without a doubt, at least one kid who feels out of place in their surroundings, and deeply isolated. Chastity's music speaks to this universal feeling of alienation with lyrics that reach out to all the kids feeling particularly lost.
"Walking around Whitby, I feel like there's something untapped there. There's just something in the air that people haven't written down, and there's so much there in that immense sprawl of houses." Says Williams.
"A lot of people are lonely and they haven't really found their people. That was my experience growing up and it's somewhat my experience even now."
Chastity's newest album, Suffer Summer, pays homage to the emo poeticism of a bygone era.
The majority of its content was written just prior to the pandemic in the spring of 2020, when, as Williams explains, he had far more alone time to dedicate to the self-reflective introspection that has translated into this record.
The result is a bittersweet collection of musical work that Williams feels is authentically his; capturing specific, burning emotions that are individually felt and collectively experienced.
"It's an album about happiness and how impossible it is to find, and keep, for longer than five seconds, which I think is something I struggle with," Says Williams.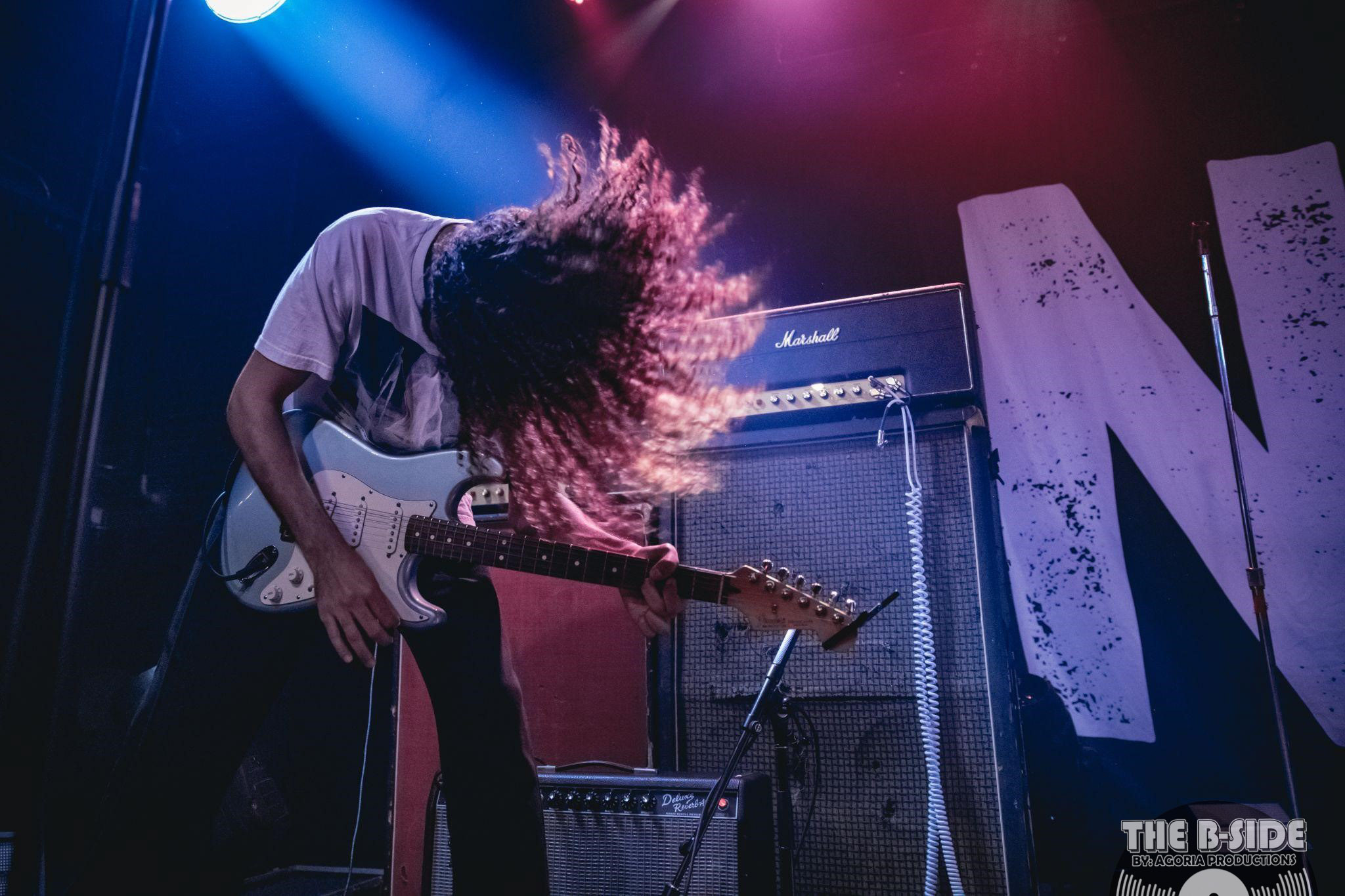 (Leo Montero/@Truffleimages)
"When I listen to music and there's something there that resonates with me, I'm like, oh shit, they just described that better than I could even think it. If my music can have that effect on even one person, that's really fulfilling for me," adds Williams. "When my songs click with a kid who shares the experience, I see myself in that connection to the music."
Synesthesia is thought to be the unique ability to see music in the context of colour, like a visual artist interpreting a song with paint. With this frame of reference, Williams describes Suffer Summer as a distinctly 'blue' album.
The conception of Suffer Summer was inspired by a blue smiley face painted on the sidewalk, in Whitby, that Williams spotted years ago on a lonely trip home from a skateboarding headrush.
"There's this big hill in my hometown, Manning hill, where we would all skate down. One day, as I was skating home, I started feeling really down. When I'm up, I'm up, but when I'm down I can get pretty down there, you know?" says Williams.
"I see this blue happy face on the sidewalk, and at that moment the colour blue resonated with how I was feeling in such a weirdly profound way, it gave me shivers. Something about the colour blue, the sadness of it, it just kind of inspired me to start writing."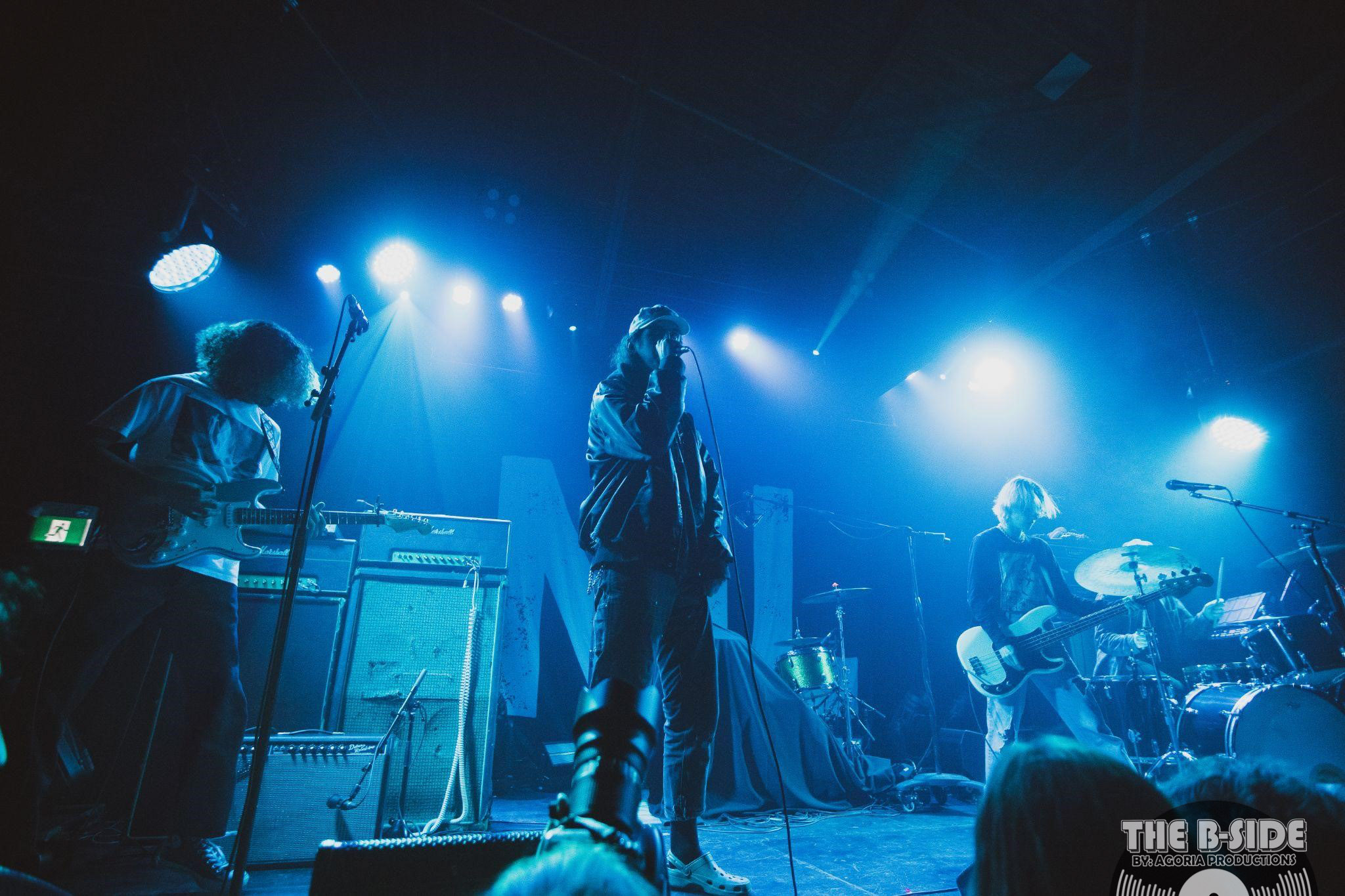 (Leo Montero/@Truffleimages)
As Chastity continues to garner a global audience with consecutive tours of North America and Europe, Williams has gotten the opportunity to connect and work alongside some of the biggest names in Canadian music, like Dallas Green of Alexisonfire and City and Colour.
This connection has been so constructive that when Green decided to hold a music festival this summer in his hometown of St. Catherines, Ont., Chastity was asked if they would be on the bill.
Born and Raised festival, running from June 30 to July 3, presents itself as a massive opportunity for Chastity to play in a lineup of legendary Canadian bands, like Billy Talent, Broken Social Scene, PUP, and of course, both Alexisonfire and City and Colour.
As a small-town boy at heart, Williams admires the dedicated effort to bring live music to a place like St. Catherines, despite the numerous hurdles that present themselves given the nature of such a location.
"The thing about Born and Raised Fest is they're taking it back to St. Catherine's, where they're all from. I love it, and I think I might want to model something similar in Whitby afterwards," says Williams. "It's quite an amazing bill, and I'm so honoured to be included."
Due to a lack of funding for permanent performance spaces, growing up in Whitby has given Williams a unique perspective of what a venue can be. His upbringing gives him an edge over the bands who panicked when venues closed over the pandemic, as he's always had to get creative with where he plays live.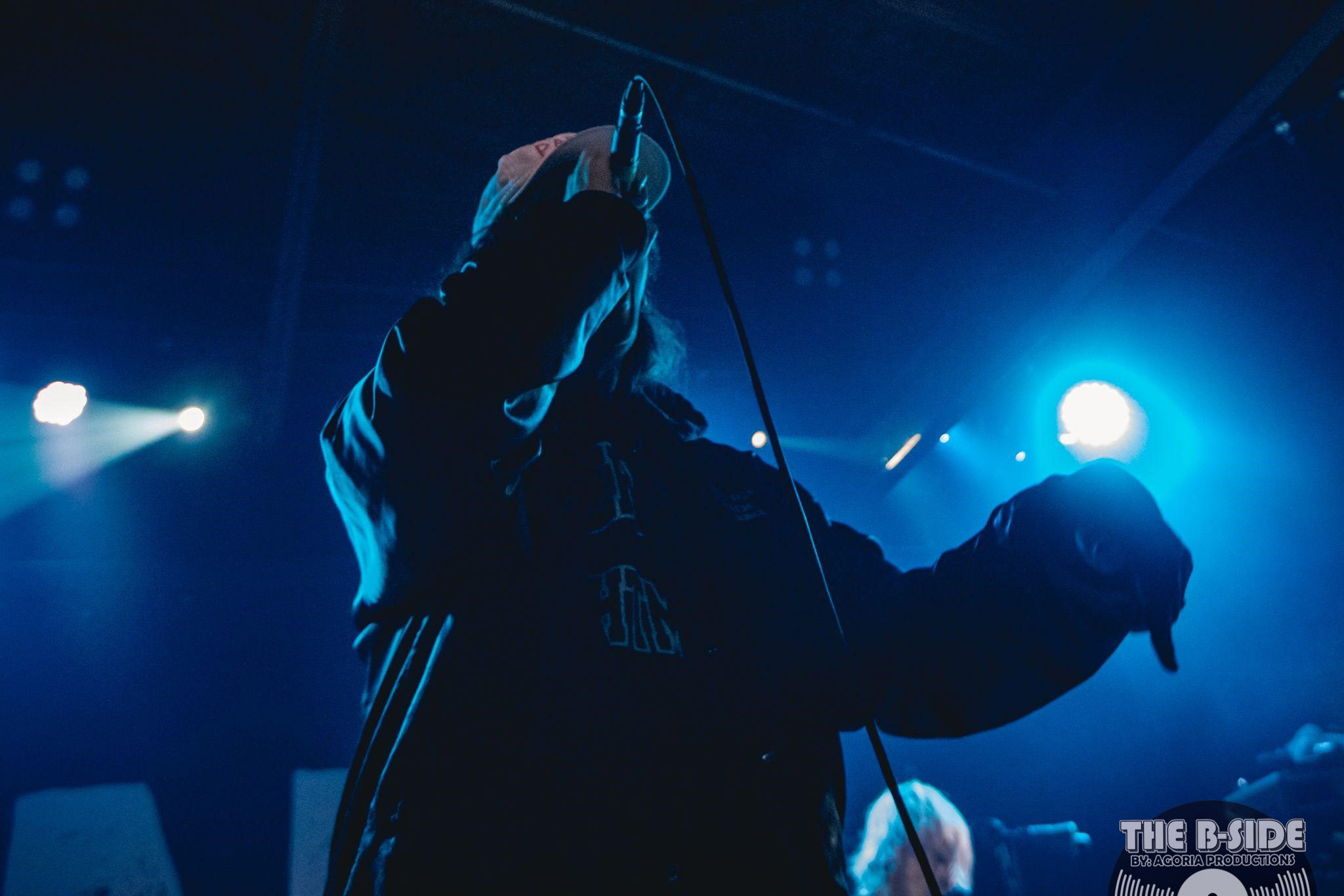 (Leo Montero/@Truffleimages)
"I used to work in this hockey arena in Whitby. Arena one is a 1, 500-seater arena, and there's six arenas in this one building. Rush played there in 1975, I think it was June 14, 1975," says Williams, beaming with pride.
"I'm just putting this out there, manifesting maybe, but June 14, 2025, is a Saturday. I'd love to try and organize something."
When asked what advice Williams would give to his younger self, before he was given all of these astounding musical opportunities with celebrated Canadian artists and back when he was just a lonely boy in his bedroom in Whitby, he pauses to reflect.
"Just, don't be afraid of the well running dry. I think I get nervous to spend my lyrics on the wrong melody, but I need to remind myself that I can always keep going to the well of ideas," says Williams.
"Don't be afraid to be prolific, and shoot all your shots, because it'll get you places you never could've imagined. Just keep writing."