REVIEW: The Beaches - Grow Up Tomorrow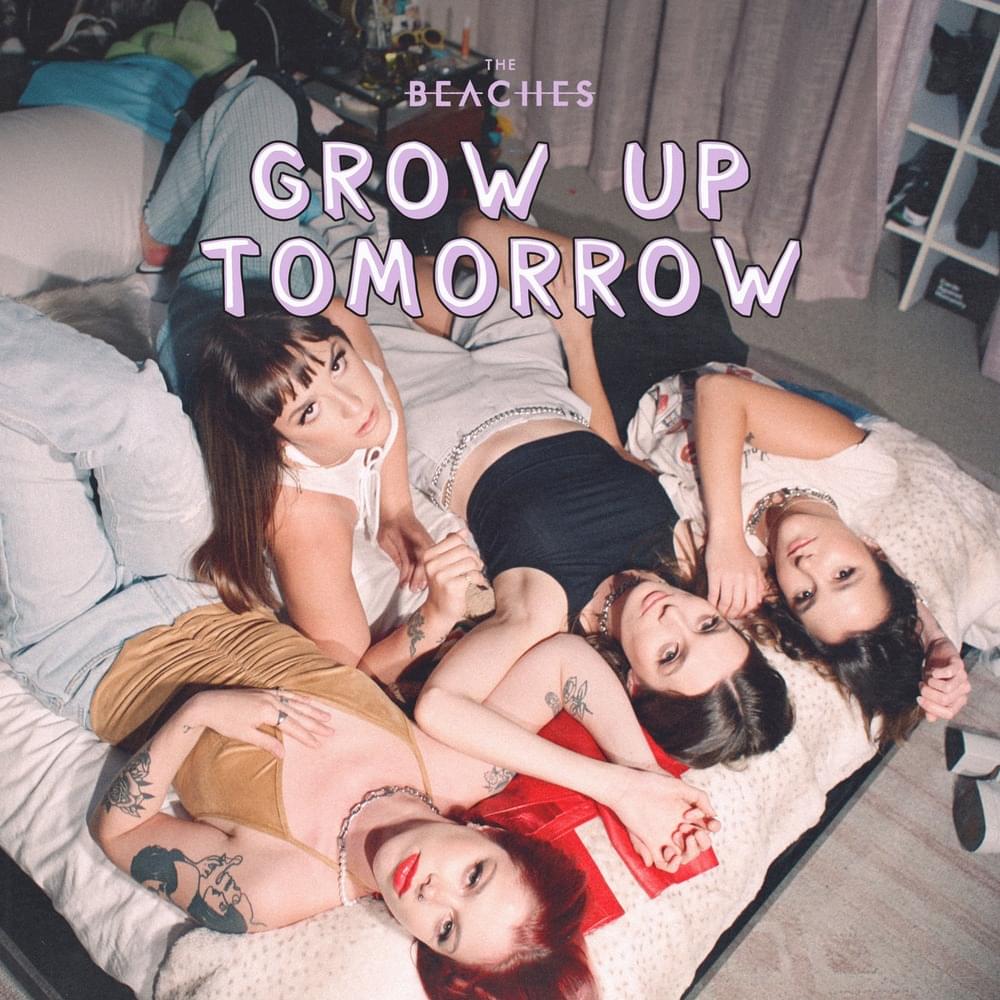 For the better part of 5 years, The Beaches have held the mantle for arguably being one of the most notable, modern rock acts to come out of Toronto. With just one full length and less than a handful of EPs under their belts, they have won the hearts of Canadians nationwide— even earning praise from The Rolling Stones, Foo Fighters, and Sir Elton f—kin John.
After putting out their Future Lovers EP in 2021, The Beaches are continuing to build their already strong resume of summertime hits with their latest single 'Grow Up Tomorrow,' which was released this past Wednesday on July 20th. The single combines the bands head-bopping style with a slight call back to 2010s pop rock.
Singer and bassist Jordan Miller's sarcastic and blunt delivery is and continues to be an enjoyable element of The Beaches new material. 'Grow Up Tomorrow' also features a whistling hook that latches onto your ear and will be impossible to get out of your head.
Upon releasing the single, The Beaches acknowledged it as a "summer banger about being in a state of arrested development but enjoying the hell out of it."
What often makes The Beaches so enjoyable are the lyrics that accompany Miller's previously mentioned sarcastic delivery. 'Grow Up Tomorrow' touches upon themes of having purpose and navigating life; being in a weird standstill in life can be a common thing for everyone and this is perfectly illustrated in the single.
Throughout 2022, The Beaches have toured several dates with The Blue Stones playing Ottawa Bluesfest and Calgary Stampede just to name a few, and are set to tour with Hotel Fiction in the US. As of now, both The Beaches and Blue Stones are building up hype toward two headline sets at HISTORY on August 5th and 6th.