REVIEW: Vilivant - Running on Empty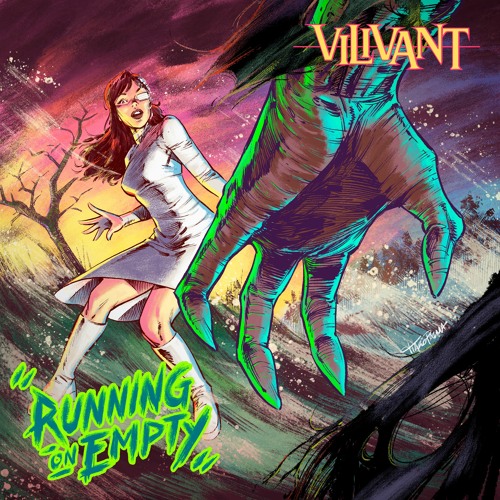 Step aside, boys. There's a newborn Queen of Rock in the mix, and she's hitting the music scene with blunt force.
This September, independent rock n' roller VILIVANT has brought school back in session with the release of her newest single, 'Running on Empty'. The track is bound to teach you a lesson on what 'loud' sounds like, just in case you've forgotten.
The single opens with a guitar riff that'll hit you like a swift punch to the gut. The thundering drum beat that follows is enough to knock your skull clean off your shoulders. It's fast, it's heavy, and it's hard; nothing for the faint of heart.
VILIVANT's vocals are potent and powerful, conjuring up an atmospheric sound that feels like being immersed in a smoke-filled room.
She has a spooky ability to sustain her belting screams with perfect pitch, and the signature rasp that marks her distinguished vocal style will send shivers down your spine. Good thing it's officially sweater weather, because 'Running on Empty' is bound to give you the chills.
Although sound-wise, this track in particular seems to follow in the footsteps of early 00's female-fronted rock bands like Paramore and Evanescence, VILIVANT'S own substantial presence and attention-grabbing musical persona is comparable to the likes of Joplin.
VILIVANT's got the makings of a real heavyweight rock phenomenon just waiting to happen, and 'Running on Empty' dares listeners to turn up the volume, or get the hell out of her way.
If checking out her musical catalogue on your preferred streaming service just isn't enough for your eardrums, make sure to go see VILIVANT live in Toronto at The Baby G on Oct. 28. The show is just in time for Halloween, and I hear her set will be absolutely wicked.
Jess Bertan for The B-Side