REVIEW: LØLØ - "Debbie Downer" EP Review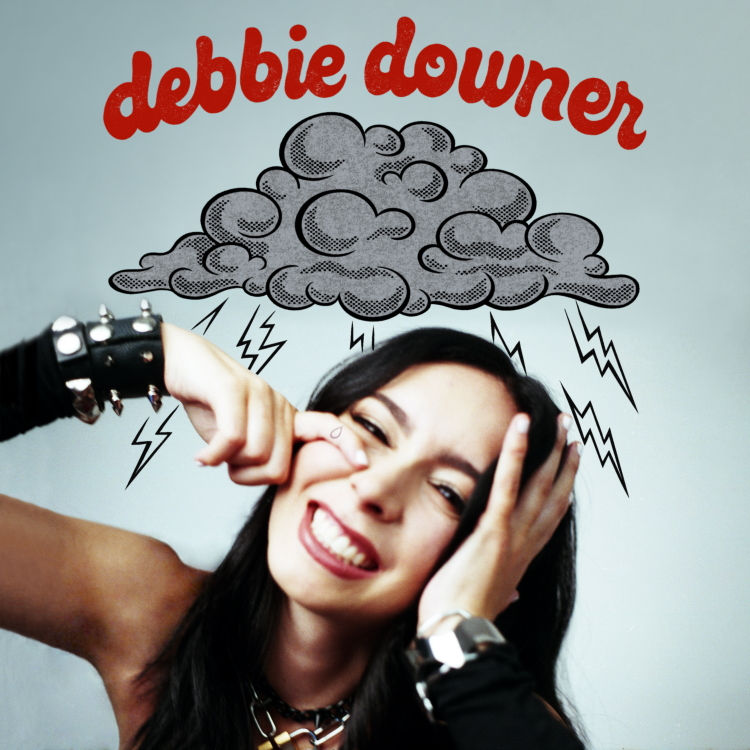 As she continues to make her way up the musical ranks and gain widespread notoriety as a local pop-punk sensation, Toronto-born singer/songwriter LØLØ has unleashed a tidal wave of brutally profound sentimentalism with the release of her newest EP, 'Debbie Downer'.
This collection of six refreshingly raw tracks capture the bittersweet melancholy of being stranded at an after-party, and the playful cynicism of LØLØ's lyrical commentary frames the polarizing experience of being a girl on the outside of 'normal'.
'Debbie Downer' addresses the kind of adolescent frustration with love that is most commonly expressed, rather clumsily, by the men of this particular genre. In the title track, LØLØ disguises the heartache of a rebellious outcast in 'all-black everything', but marks her musicality with revamped, characteristically pop-punk tones and a voice as sweet as candy.
The sincerity of her vocals in contrast to the EP's overall brattiness make it pretty clear why LØLØ is habitually compared to fellow Canadian pop-punk princess, Avril Lavigne.
The EP serves as an opportunity for listeners to glimpse inside the four walls of LØLØ's bedroom; offering a peek into the sacred space of the artist's personal diary, where her whip-smart lyricism found its roots.
On the track, 'THE FLOOR IS LAVA', LØLØ demonstrates her own jaded interpretation of how alternative subculture is presented in the mainstream, and describes losing herself in its mind-numbing redundancy.
Easily the most technically impressive song off the new release, 'Boohoo' is an emotional ballad carried entirely by LØLØ's vocals; embracing the listener like a favourite blanket on a cold, lonely night.
Featuring lyrics such as 'Some nights I wish I was still 12, 'Boohoo' calls poignant attention to the universally painful feeling of growing older before you're ready.
What sets LØLØ's songs apart from other artists' is the way they capitalize on her cleverly poetic sense of self-awareness. Unlike the typical pop-punk musician, defined by a reckless, boyish overkill, LØLØ's work is uniquely stylized to put emphasis on the distinctly feminine rage that she's forced to keep contained.
If hell hath no fury like a woman scorned, LØLØ skillfully invites listeners into her own personal hell, and she knows you've likely been here before.
Spanning just over 15 minutes in its entirety, 'Debbie Downer' is well worth the listen, especially for the rebels without a cause who've had to swallow their feelings to maintain their sanity.
It's now available to stream wherever, whenever. So, if you feel like you might just punch a hole in the wall, save yourself the time and plaster and check out LØLØ's EP instead.
Jess Bertan for The B-Side