A night at the El-Mo: Daniel Monte conducts a classic-rock concerto under the Neon Palm
Combining the charisma of rock with the sophistication of a symphony, Daniel Monte's Friday-night performance at the El Mocambo warrants a standing ovation.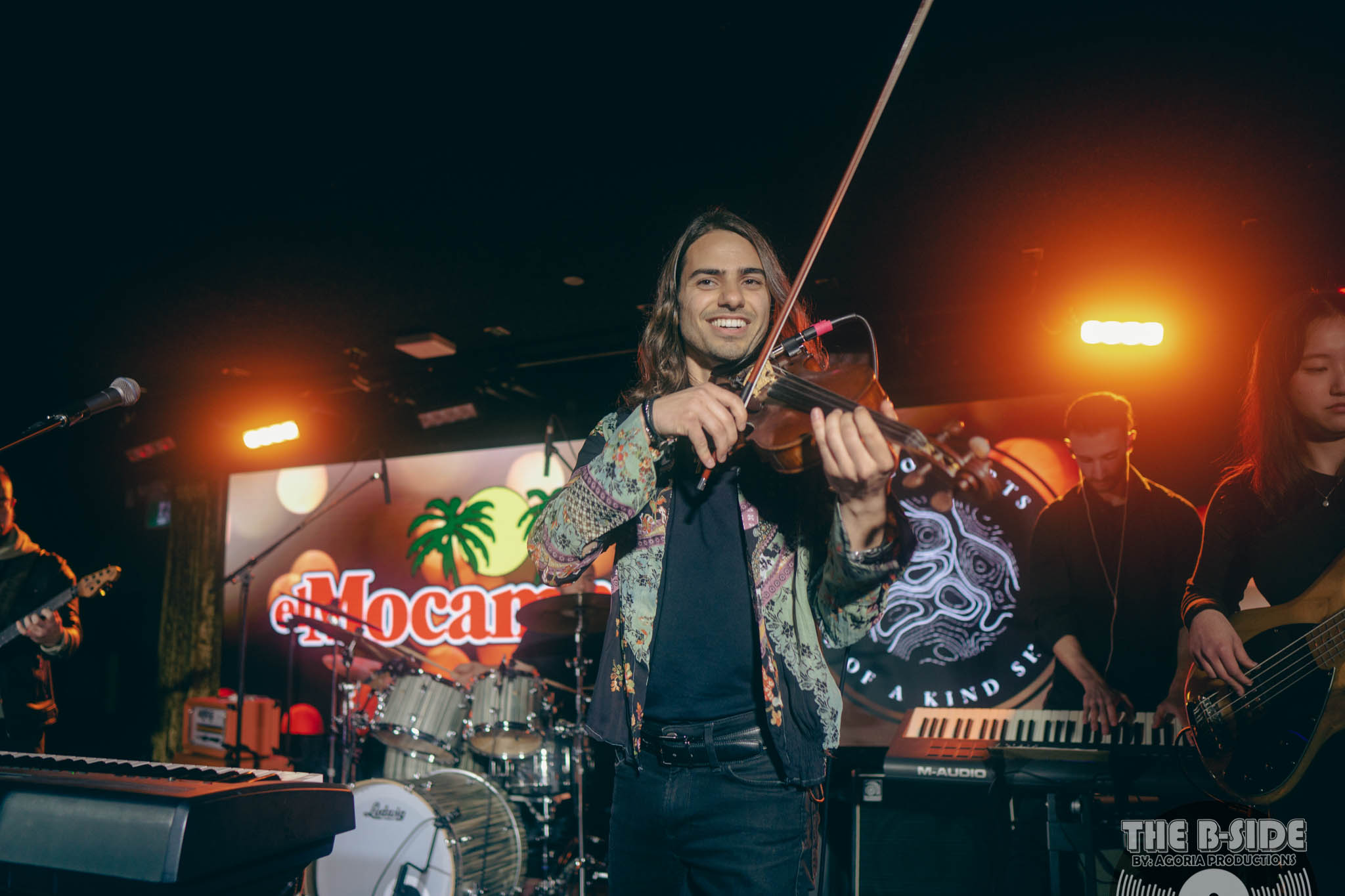 Daniel Monte skillfully incorporates his concert-level violin training into his performance at the El Mocambo in Toronto. (James Bunga/The B-Side)
On Friday, unexpecting concert-goers at Toronto's world-famous El Mocambo received the uniquely transcendent experience of a night at the opera. If the general expectation was for another run-of-the-mill rock show, what Daniel Monte provided with his headlining set was nothing less than a state-of-the-art, symphonic display of musical ingenuity.
Illuminating the historic stage under the neon palm, Monte indulged his audience with a sophisticated arrangement of original rock songs, both from his current catalogue and off his new unreleased record, that humbly demonstrate his virtuoso prowess to its fullest capacity.
As a Toronto-native singer/songwriter, Monte originally began his musical endeavours with the Royal Conservatory of Music, where he trained as a concert violinist and pianist from the age of six. His instrumental aptitude, now expanding far beyond the realm of classical music, is incorporated into his compositions as a solo artist with refreshing ease.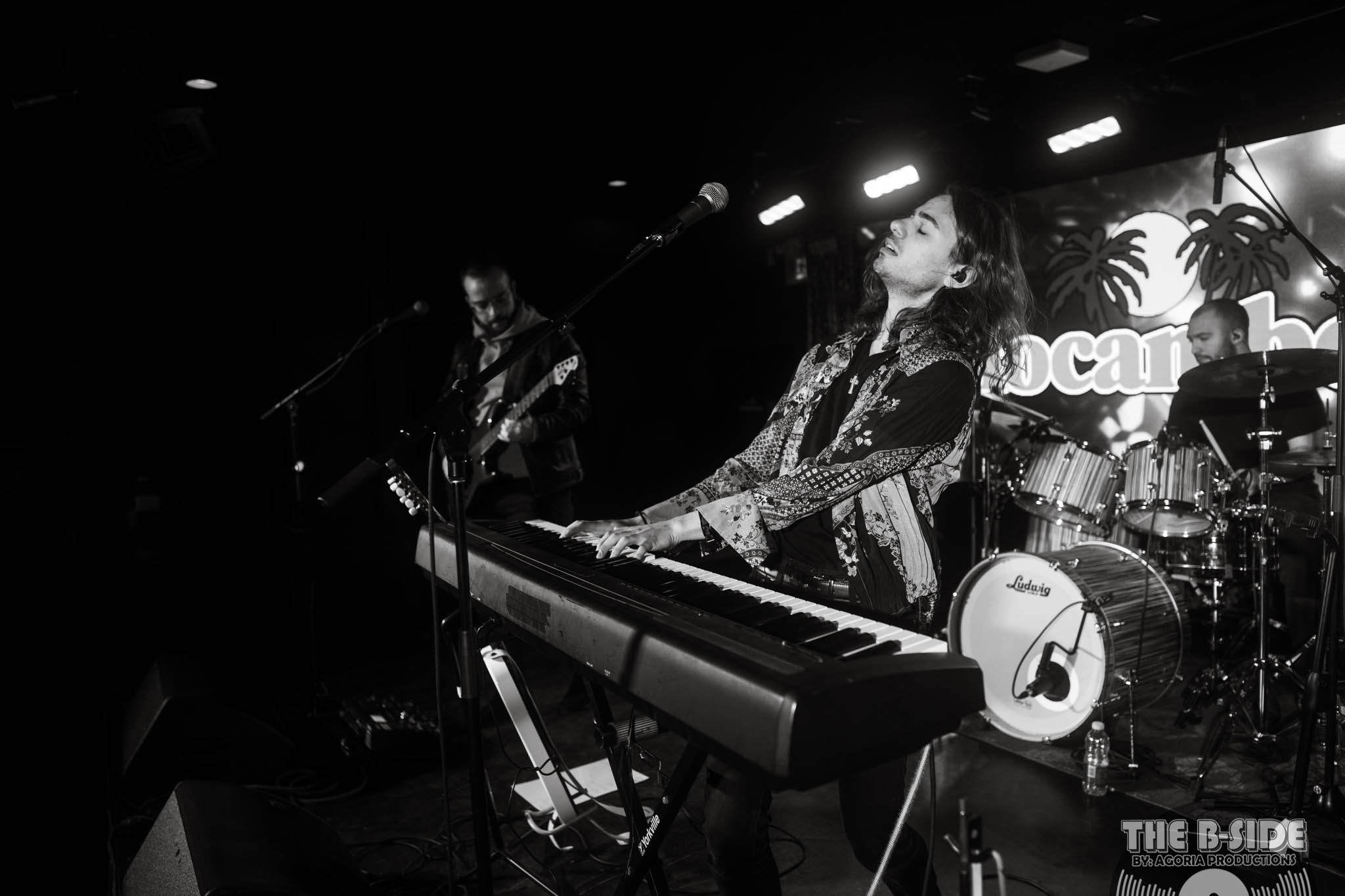 (James Bunga/The B-Side)
Indeed, standing behind his keyboard at the El-Mo like an altar, Monte resembles a kind of ceremonious concert pianist in a paisley shirt. With flamboyant poise, coupled with soulful theatricality, his performance is the visual embodiment of a real-life Bohemian Rhapsody.
On stage, he visibly gets lost in the profoundly complex instrumentation, and appears as though conducting his own modern orchestra with an instinctive flutter of hands. Off to the side, Monte keeps his violin handy; facilitating his swift transitions into elaborate, energetic fiddle-solos whenever a song requires.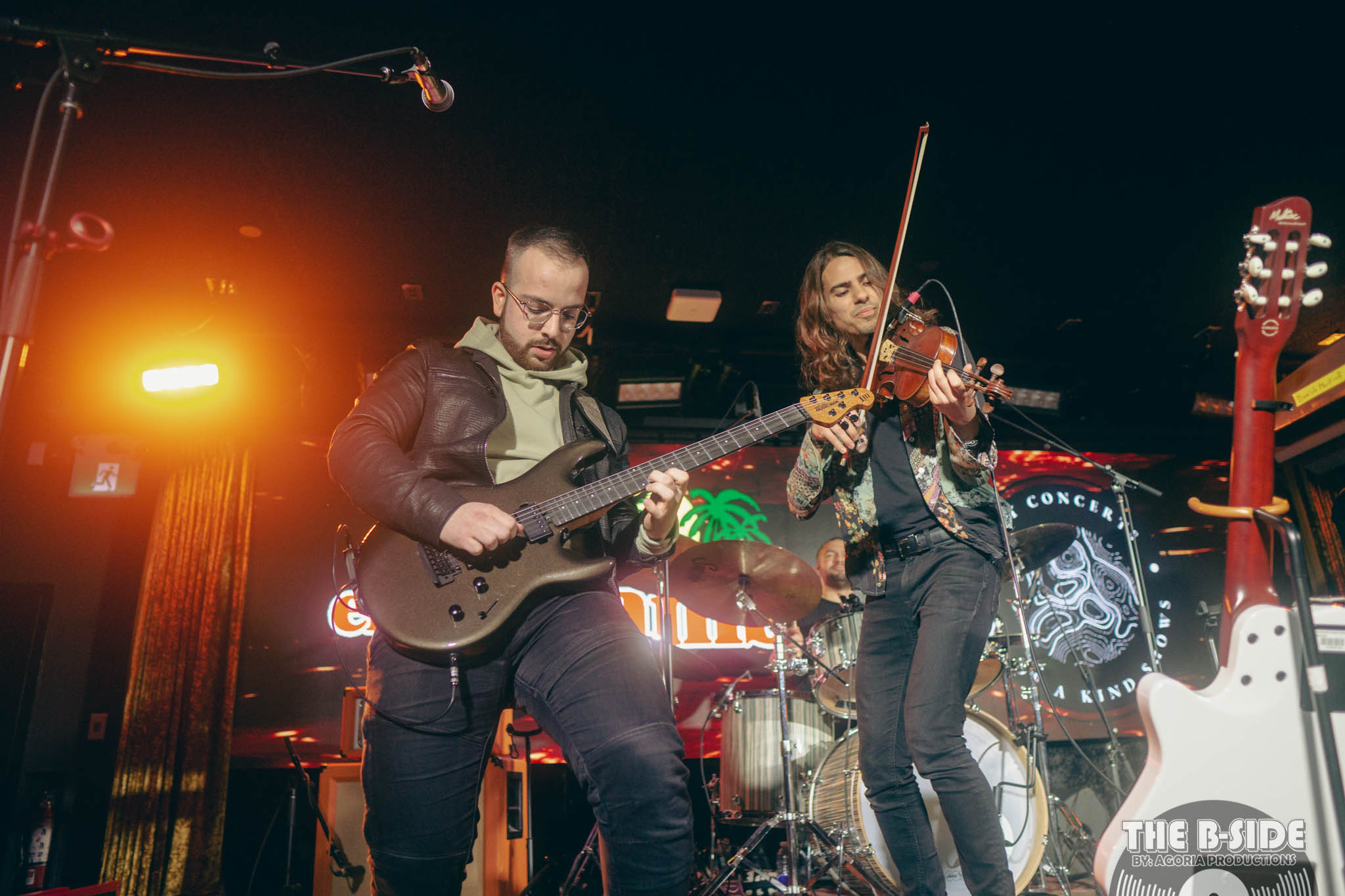 Antonio Cocuzzo (left), acts as Monte's primary on-stage guitarist. Cocuzzo's essential role in creating Monte's signature sound stems from his mastery in numerous styles of guitar playing, including blues and classical. (James Bunga/The B-Side)
Monte's unparalleled sound can be attributed to his band of utmost talented musicians and session artists. His principal backing lineup features the puncturing wail of an electric guitar, skillfully wielded by Antonio Cocuzzo, and ethereal synth courtesy of Flávio Silva.
In the vein of classic rock, his music tends to be rhythm-forward and percussion-driven, with an additional element of hard-hitting bass and powerful drums that grant moments of purposeful suspension.
Monte's songs seem to come alive in concert, revolving around steady, pulse-like beats. Closing his set with an encore rendition of 'Come Together' by The Beatles, a sublime experimentation of tempo becomes visible within the context of this beloved, bass-heavy classic.
Equally, if not even more impressive than his varying degree of instrumental abilities, is Monte's startlingly versatile vocality. His vocal chops feature a distinct emotive rasp; seamlessly alternating between expressive, intimate whispers to powerful, operatic belting. His range ascends sky-high, surpassing multiple octaves with incredible sustain.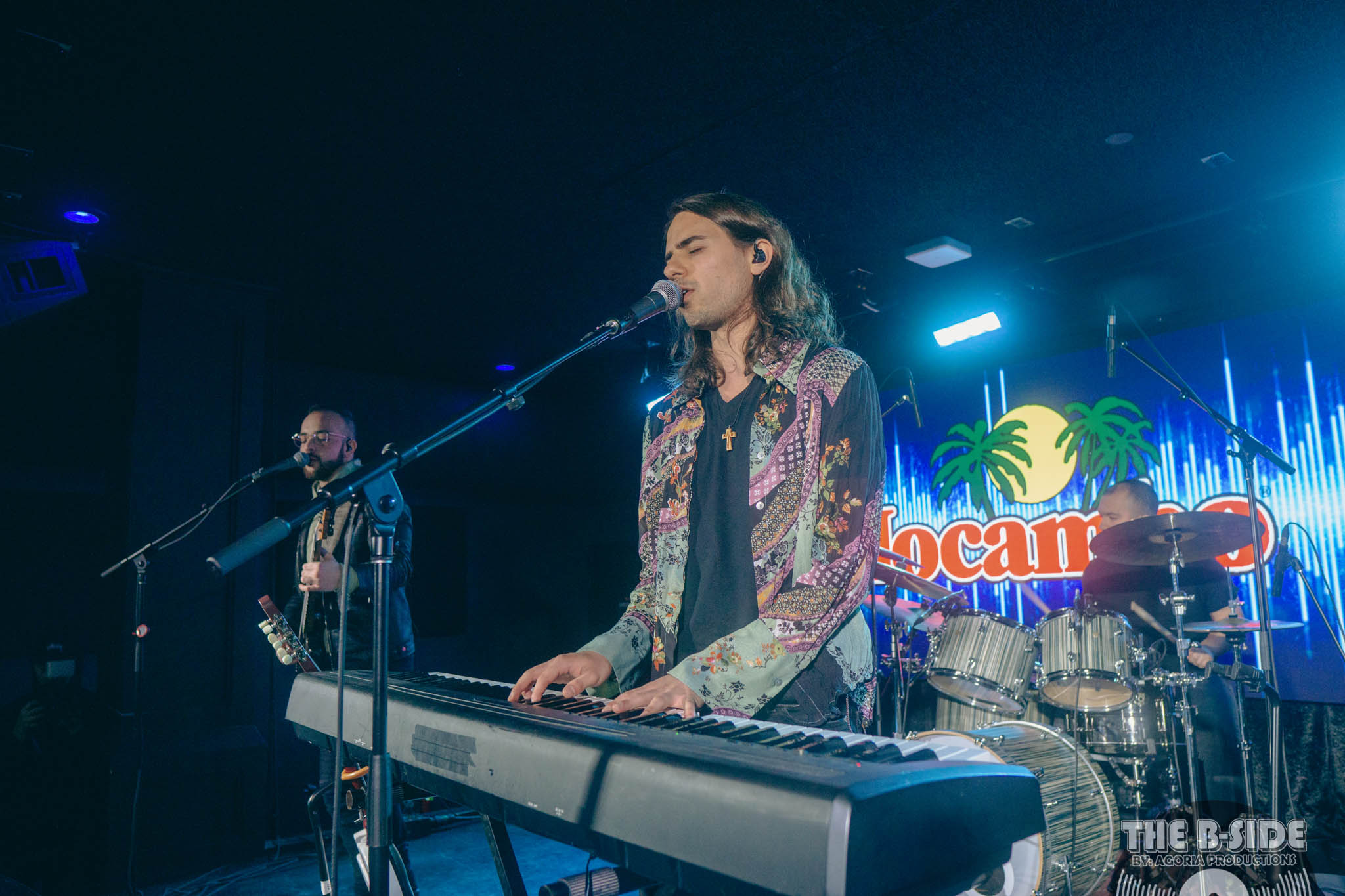 (James Bunga/The B-Side)
Traditionally, the classical music of a symphony orchestra uses certain sound qualities to communicate the thematic concept of a piece in lieu of words. While Monte performs, he translates specific sentiments into tones of musicality, which contribute to how each song is interpreted.
Beyond this wordless expression of sound, Monte's lyricism is poetically transparent. He addresses his own personal struggles and fears quite candidly, resulting in lyrics that reflect a significant amount of philosophical contemplation on behalf of the songwriter.
"Friends get older, the days get shorter / seems life moves faster than light. True friends get closer, the days get fuller / seems life has more things in sight," sings Monte during the performance of his unreleased song, 'More in sight.'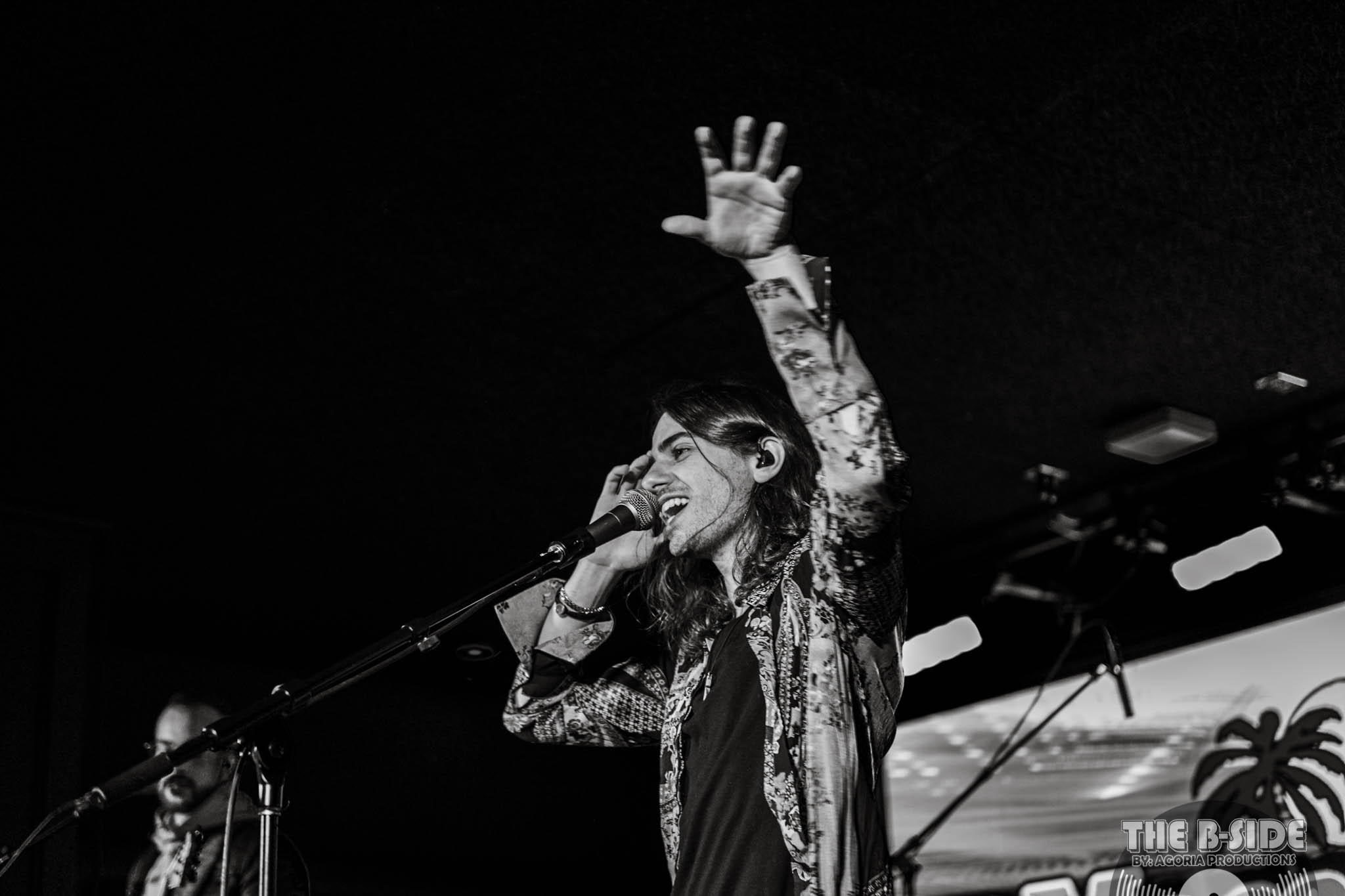 (James Bunga/The B-Side)
'Time,' a compelling ballad also yet to be released, is insightfully written to express Monte's inner turmoil when coming to grips with the passing of time. The weighty, intuitive lyrics are aptly accompanied by the ticking of a clock.
"Can we escape this? Ignorant bliss after all / Can we slow down our pulse at will? / Will you tell me how to forget all I know / Will you tell me to forget how to count so I can play in the snow / The way I used to once before. Long before."
Monte informs his Friday-night audience that his newest record will touch upon such topics as, "Mortality, ethics, running out of time and the dread of experiencing a quarter-life crisis." In other words, his music poses existentially personal questions about life from the perspective of an artist, in his chosen language of an orchestral rock arrangement.
The new release, titled, Now Part One, is projected to reach the public's ears in early spring of this year. Anyone who is able to appreciate music's subtle intricacies, has an eclectic taste for rock with classic on the side, and can pick out the finely-tuned decadence of a well-strung violin, is highly advised to be on the lookout for Daniel Monte in the upcoming months.
Jess Bertan for The B-Side