In this masterclass, students will learn to seize the day.
On July 23, Royal Conservatory of Music alumni Daniel Monte demonstrated his prowess for live performance with a time-stopping concert at the City Playhouse Theatre in Vaughan, serving as the official debut of nine songs from his new album, 'NOW Part I.'
As the lights fade, the curtains are drawn to reveal a stage awash in light and adorned with handcrafted cathedral window props suspended from the ceiling. They mirror the album's artwork and set an ethereal, enigmatic theme for the night.
Suddenly, much like the commencement of a symphony, the theatre is bathed in the sounds of classical string instruments being tuned in perfect harmony, and the show goes on.
"[NOW Part I] is a journey because-, we wanted to do it with real instrumentation, no MIDI strings," says Monte. "'Tune up,' which is the first song on the album, is just strings tuning. It's my way to commemorate using real strings."
MIDI sequencing allows musicians to electronically replicate the sound of any instrument by running it through programs that alter the sound of one instrument into another. This lets someone play piano and alter those notes into the sounds of a saxophone.
Monte says his decision to use real strings over MIDI instrumentation was made in order to add an extra layer of human feeling and interaction with his music.
I encounter Monte prior to the performance as he prepares with two bandmates, guitarist Antonio Cocuzzo and synth player Flavio Silva, to chat about 'NOW Part I.'
This highly-anticipated album and release show was two years in the making for Monte and his crew. After meticulously arranging each song came the challenge of recording, mixing, mastering and perfecting the sound of genuine strings that Daniel and the band strived for.
Akin to his recordings, Monte is painstakingly critical of the finest details to ensure that his live sound powerfully demonstrates the years of effort catalogued in the creation of these compositions.
When the initial tuning of strings falls to a hush at City Playhouse Theater, Monte appears on stage and leads his troupe straight into the premiere of his album.
He immediately establishes the tone for the evening with an explosive performance of "Play Your Cards Right," a song that encapsulates Monte's signature ability to capture the potential of the instruments at his disposal. He expertly combines the austerity of classical strings and the bombastic energy of rock instruments.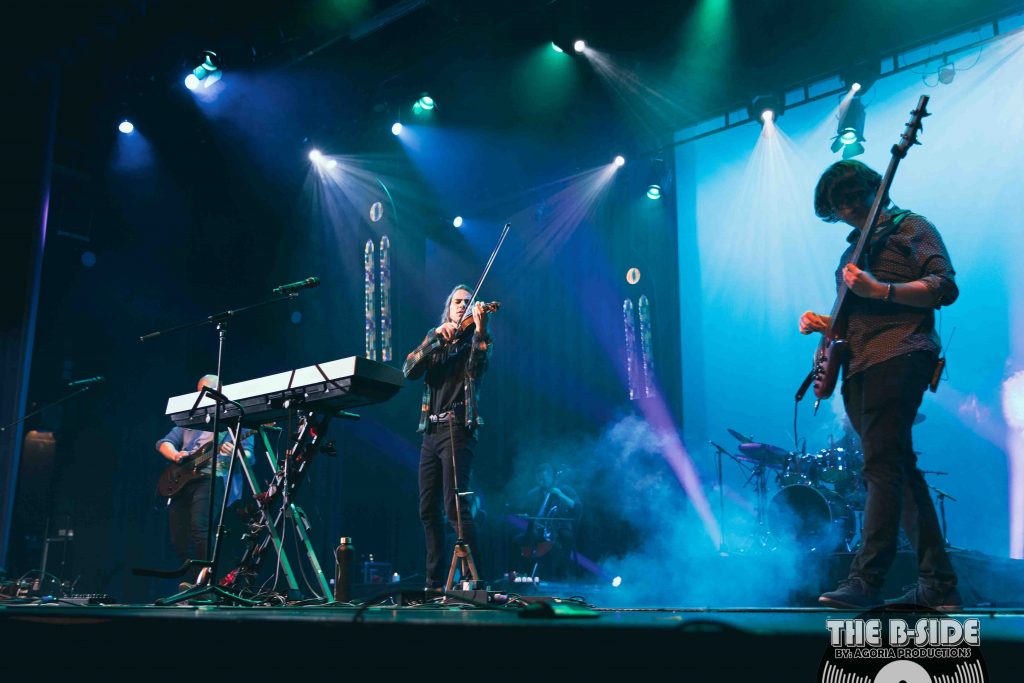 Monte's presence on stage synergizes perfectly with the music behind him. He orchestrates his bandmates by raising his hands as the music crescendos and encourages the audience to sing along-, keeping them enthralled in his performance.
Monte says achieving this musical style involved continuously altering the sound during recording sessions when something seemed inadequate.
"There was one song, 'Save Me,' [where] I basically changed everything on the day of recording," says Monte. "I have learned that writing an album is not a linear process. It's very all over the place, so much back and forth, but you need that. If you're not doing that, there's probably something wrong."
"Not Coming Back Anymore," is an exquisitely tense creation that demonstrates Monte's unfiltered range in his ability to compose.
The hammering violin and cello force you to grip the edge of your seat as Monte's echoing vocals act as a beacon through the dense fog engulfing the stage. Despite the contrast between the tones of this song, Monte's musical direction allows each piece to flow as one larger picture.
"I would go note for note and put each violin and cello part and layer that with the vocals, and see what's clashing and what's not clashing," says Monte. "I think we landed on something that sounds very cohesive, large, but also very in its place."
Following this cello-driven epic, "Save Me," allows the electric guitar to shine and examines Monte's ability to write introspective and endearing lyrics.
"Save Me," exemplifies how Monte gathers inspiration from genuine experience and thought. He creates a personable and relatable layer to his craft, and finds an extended personal meaning after the fact.
"I wrote 'Save Me,' with intention. I wrote it when I couldn't sleep one night because I was thinking about death-, super morbid, right?" says Monte. "But looking back, the song is not about how I'm scared of death. It's about the struggle I think a lot of people have as they get older to live in the moment."
Monte then takes a moment to explain his intentions when writing the album. He concludes that 'Now Part I,' was created with the notion to live in the moment-, and to not waste a single second that we have in our lives.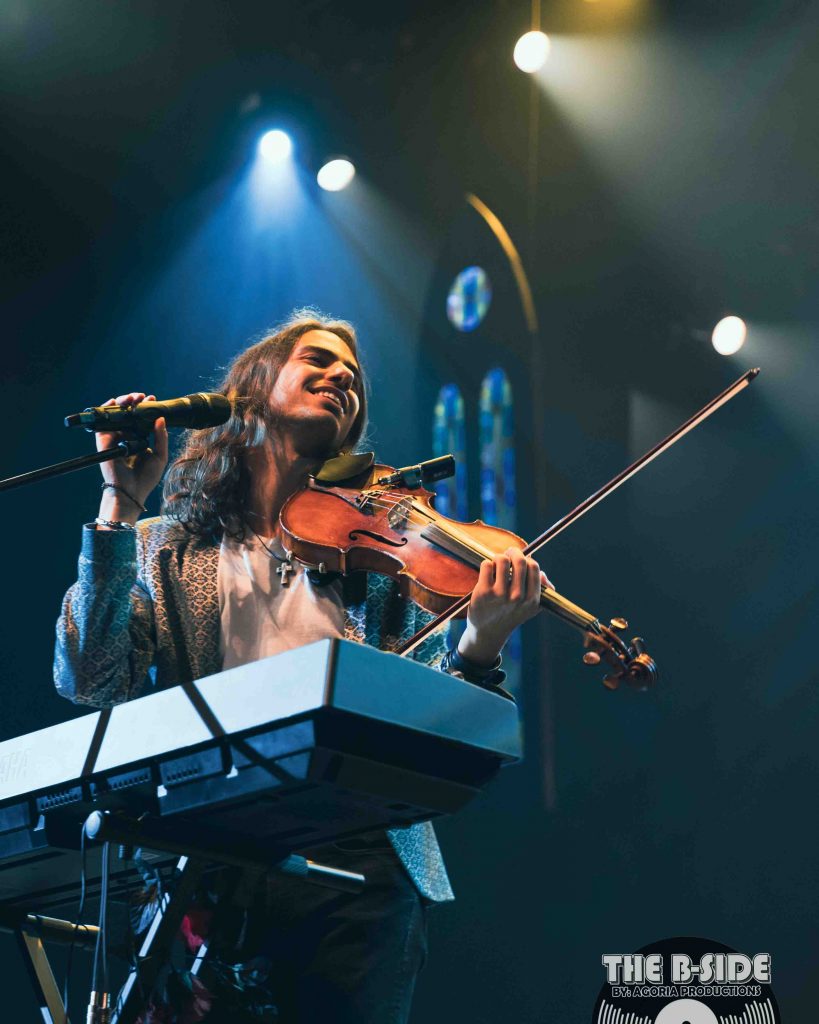 The following song, aptly named "Time," mocks the idea of building our lives around how much time we have remaining-, never seeming enough to accomplish our goals, and rendering people to feel inadequate for their achievements.
The sound of a ticking clock reverberates throughout the performance as the strings match the tempo and sense of urgency. As the song hits its climax it reaches a point of acceptance regarding the themes presented. It begins and ends with the same lyrics, under different musical backgrounds.
"Time is a ghastly joke gifted from the divine / the end is near, but the path is burdened with a blind eye."
Although opening with the worried, frantic ticking of a clock, the song comes to a close under a passionate musical display representing Monte's embrace of the inevitable.
Moving to the grand piano on stage, Monte continues his intimate display with "Problems," doused in spotlight and clad with two roses to set the mood. He sings that people come and go in life, but they each leave some imprint on who we are.
Monte remarks that his most notable and lasting influence on him as a musician is his father.
"My father introduced me to music and has supported me the whole time. I remember my earlier gigs, I was 11 or 12 and my dad would play with me, always," says Monte. "He's still a huge part of this project as well in terms of support, I value his opinion and everything he does."
Escalating into "Concertino," Monte displays his affinity for classical symphonies and rock n' roll with this frantically wild, fast-paced instrumental number that allows the violin and the electric guitar to shine alone and in tandem.
The song opens with a sole focus on the violin as it leads the show, enamouring your ears in such a way that you forget about the guitar entirely. As the guitar becomes more prevalent, the two instruments switch between the lead, gracefully handing it off.
Due to the varying instrumentation present on the album, Monte says he could not have produced the finalized versions of the tracks himself.
"I'm not a great guitarist, but Antonio is fantastic, so I was able to bring him any track and work together with him on it," says Monte. "Things like 'Concertino,' some of those lines I just wouldn't have come up with because I just don't play it. Everybody who recorded on the album helped to some degree in production."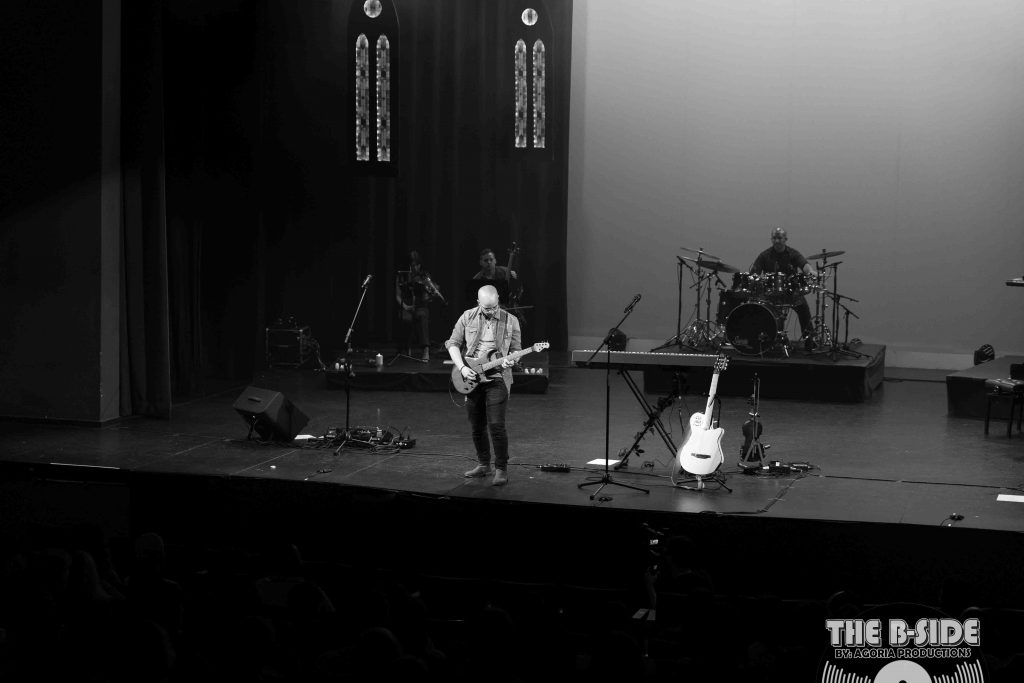 The most grandiose ballad on the album, "City of Angels," is an eclectic fusion of everything that defines Monte as a musician. Compositionally, lyrically, vocally, instrumentally and emotionally, Monte brings an unbridled passion to the song. Beginning with a solemn piano intro, it slowly builds intensity to incorporate more instruments without skipping a beat.
During the prog-rock-like chorus, Monte sings about a mystical city of angels in red where all right feels wrong and all pain is gone. Monte continuously toys with concepts of a devilish nature, lamenting the idea of walking in a place of eternal bliss because he yearns for something he left incomplete.
"City of Angels," features experimental recording techniques utilized by Monte during production.
"I recorded a bunch of random string [instruments] playing the note 'C,' then I fed it through and made a sample out of it so I was able to play it on keyboard," says Monte. "That sound is actually the synth you hear on "City of Angels," and "Problems," the album is littered with that [technique]."
This practice differs from MIDI instrumentation as the sounds are still of real strings, rather than electronically replicated.
The album reaches its conclusion through "More in Sight," a folk-inspired acoustic reflection on the past and the future which screams the word "hope," through its melancholic, yet optimistic composition.
The song plays with an overriding sense of finality to the journey Monte has conducted, culminating with an assortment of instruments not heard elsewhere on the album such as sitar and Tabla while the familiar violin guides the album to its conclusion.
"More in Sight," demonstrates Monte's talents, not as a classical composer or a rock performer, but as a genre-fusing musician of the highest calibre. He is unbound by any specific niche, and Monte's only limits are the ones he sets for himself.
In an era where anyone can achieve musical notoriety from a 60-second viral clip, genuine talent has never been harder to come by, or more obvious to spot. Even to a half-trained ear, it's become child's play to identify the artists throwing a few songs together from the ones that have spent days monotonously combing over the subtle imperfections of their act.
Monte is an artist who altogether rejects the notion of stagnation. He is constantly working to perfect his craft, noting each milestone as an equal step toward greatness.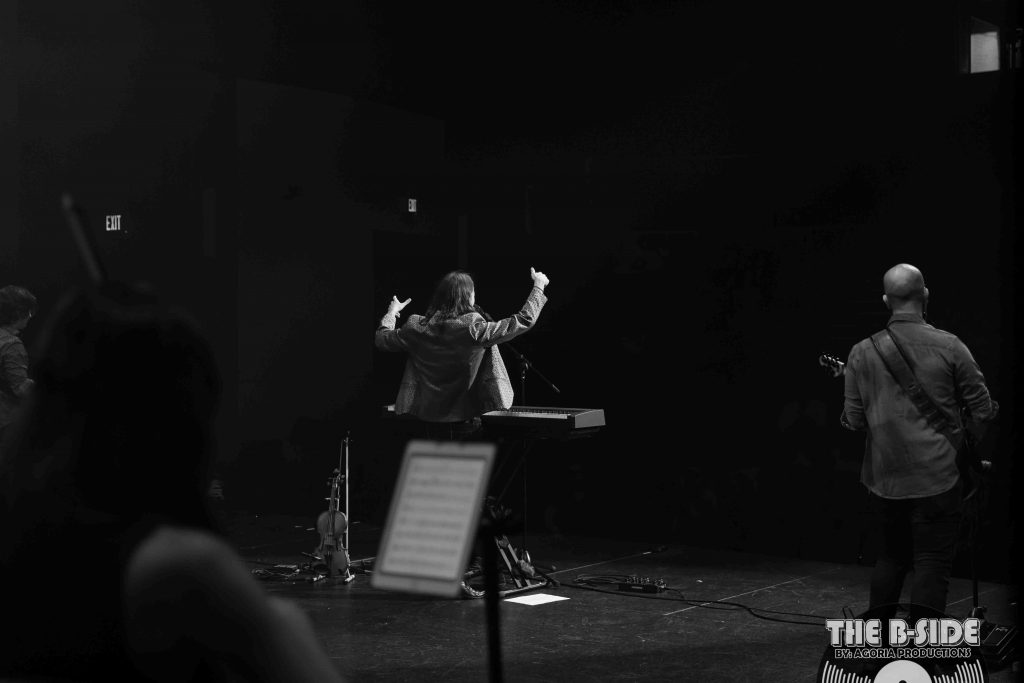 "This is one of the bigger shows we put on as 'Daniel Monte,' and nothing else. People came for us. But another achievement was when we played with some famous Italian artists, they played to five, six, even seven times this size [audience]-," says Monte.
"-But I don't equate it as being a bigger achievement. Writing, recording and releasing the album, they're all equal achievements really. As long as you're progressing, I think that's an achievement."
Lucas Bustinski for The B-Side.