The B-Side follows up with FKB, the winner of Jim Beam's National Talent Search at the 2023 Canadian Music Week Indie Awards.
Last year, following an undeniably successful run in Toronto over the course of Canadian Music Week (CMW) 2022, Edmonton-native rock band FKB captured the city's attention with multiple jaw-dropping performances; thoroughly embodying the 'glamour and excess' of quintessential rock 'n roll iconography.
Despite setting the bar remarkably high, FKB returned to Toronto for CMW 2023 in June keeping their eyes firmly set on the prize. These seasoned performers were prepared to seize any opportunity that came their way, and felt confident in ultimately satisfying the growing appetite for a good show.
Then, FKB received an unexpected phone call in the weeks leading up to the festival-, informing them of their nomination for Jim Beam's National Talent Search.
On June 6, the competition's final five nominees of various genres were to face off in a battle-of-the-bands showcase at Toronto's famed Drake Underground, where their talent would be put on display for a panel of judges.
Whoever was selected as winner earned the unofficial title of 'Canada's Next Big Thing,' would perform at the Jim Beam Indie Awards on June 8, won studio time with some of the biggest names in the recording industry, and guaranteed all-around star treatment.
For such an occasion, each member of FKB arrived to the competition stage clad in their signature, respective performance attire. Dressed to impress, nonetheless.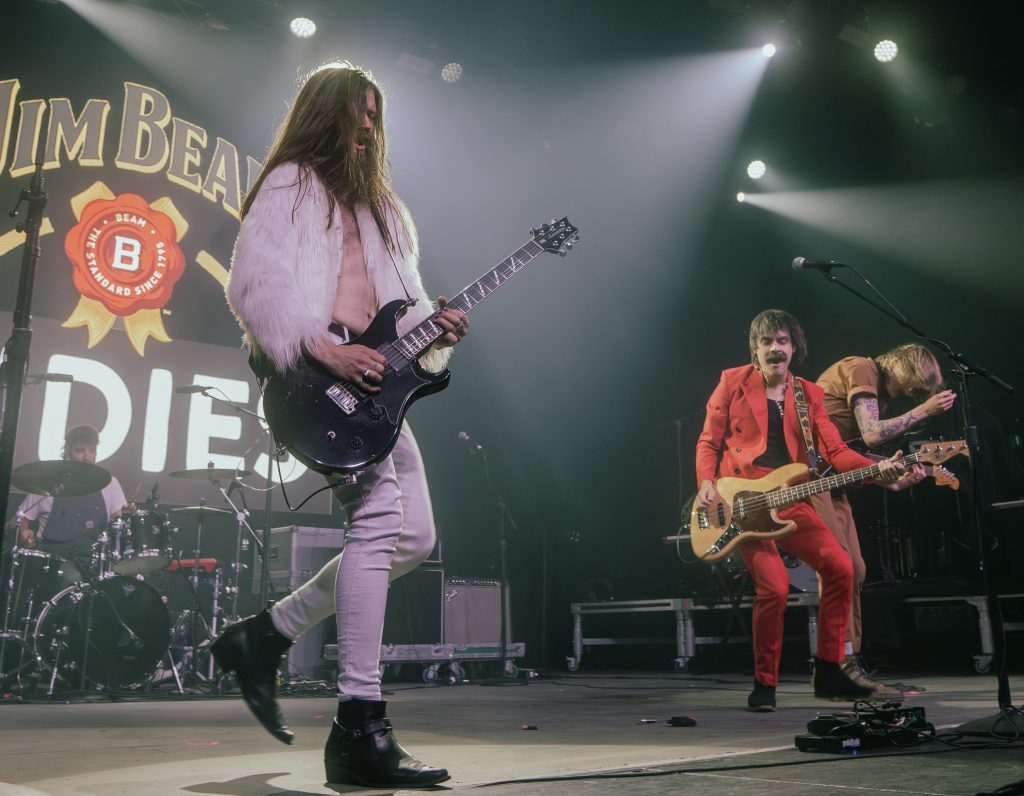 "I feel like they did a really good job picking the top five because everyone was so different. They all had different vibes-, all super talented, but everyone had their own kind of thing," remarks FKB guitarist Alex Fedorouk.
"There was a widespread representation of genres and completely different performances from each band. Everyone was great, and great in their own way."
"We were actually set to go on first, so after we played we had to watch all four other bands go on after us," says FKB's lead guitarist Travis Topylki.
"Everybody was so talented, by the end, we were like, 'I don't know if we got this one in the bag anymore, guys!'"
With so much riding on their ability to provide flawless on-stage entertainment, the significant impact of FKB's distinctly memorable live performances became abundantly clear.
When FKB won the top spot in this talent contest, it confirmed what CMW 2022 had already made apparent: these rockstars are a cut above the rest.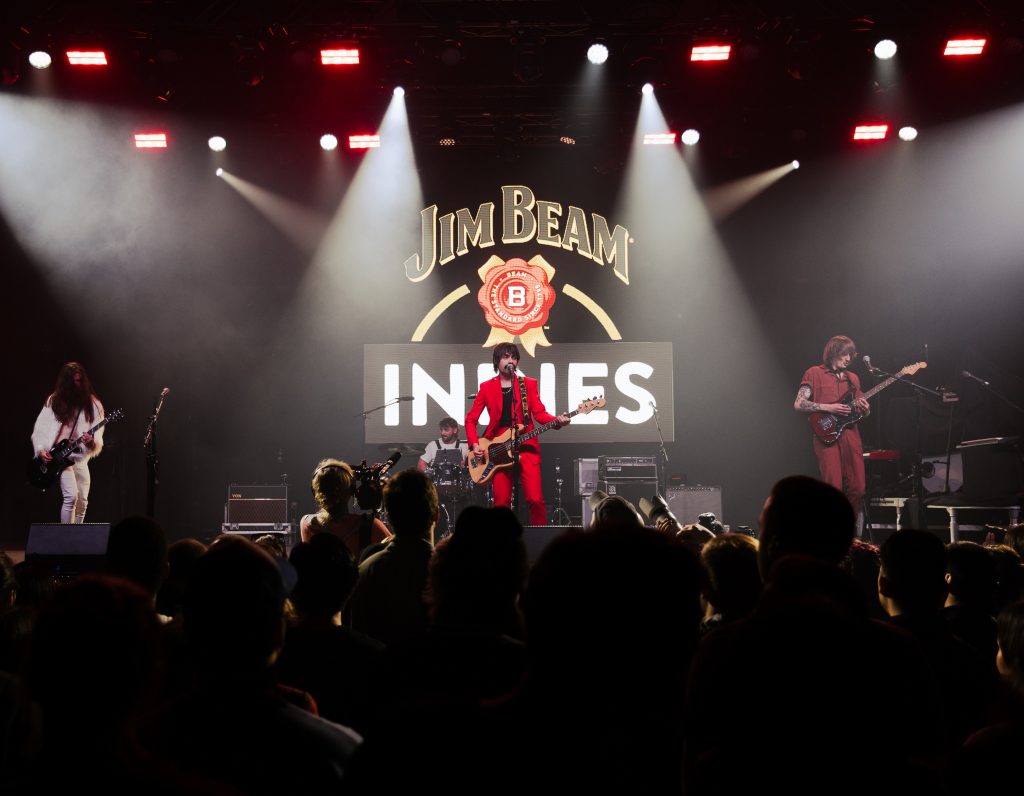 Besides the immense public exposure of performing at the Jim Beam Indies, FKB was reimbursed for the entirety of their CMW trip expenses from Edmonton to Toronto, and were also granted the exclusive opportunity to write and record a song at Noble Street Studios alongside acclaimed music producer Shaun Frank.
Evidently, having clinched a prestigious, high-profile award in June helped open numerous doors for these well-deserved champions. You know what they say-, it's good to be king.
This award-winning group is fuelled by tried-and-true showmanship, with the collective endurance to become a long-lasting staple in Canadian music. FKB is here to stay, and their triumphant victory at the Jim Beam National Talent Search proves they're only just getting warmed up.
Never settling in one place, FKB has been determined to expand their musical presence throughout Canada-, maintaining their continuous momentum of high-scale, larger-than-life performances by touring cities across the nation in the past year. They now boast over 300 shows played together as a result.
"I think at this point we can just read each other very well, and being onstage is where we feel most comfortable. We've played in all sorts of places, big venues, little venues-, I think audiences can pick up on how much work we've put into our performance," says Drew Shalka, FKB's lead singer and bass player.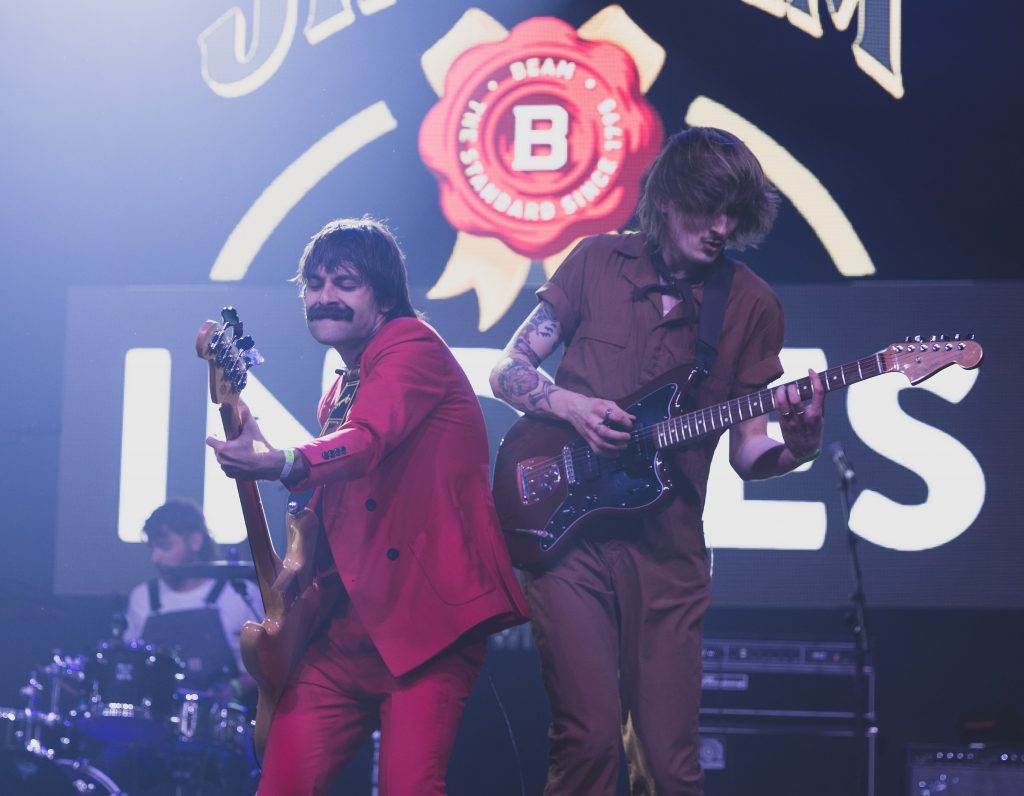 "It takes time building that kind of chemistry as a band, and we did our time playing in bars and in clubs-, pretty much anywhere they would book us we would go and put on a show," says Fedorouk.
"You can work it out in rehearsal as much as you want, but it doesn't really come together until you're in front of a crowd," says Topylki.
Since The B-Side last sat down with this fabulous four-piece, FKB has kept themselves busy both as a band and as individual counterparts; ensuring they've set the stage for the future of their music to continue in an onward and upward direction.
In November 2022, FKB was warmly welcomed back to Toronto as the opening act for fellow Edmonton-native band STEREOS at the El Mocambo Tavern. The group sustained their star-studded reputation with a set that reaffirmed FKB's notable imprint on the city's music scene.
Not only did this show present a unique opportunity to perform alongside a well-established band of hometown friends, but it also allowed FKB to reconnect with the familiar faces of local fans garnered after last year's CMW success.
Having all listened to STEREOS growing up, FKB describes the experience opening for this fellow Alberta-born group as a surreal self-actualization of something their younger selves could've only dreamt of.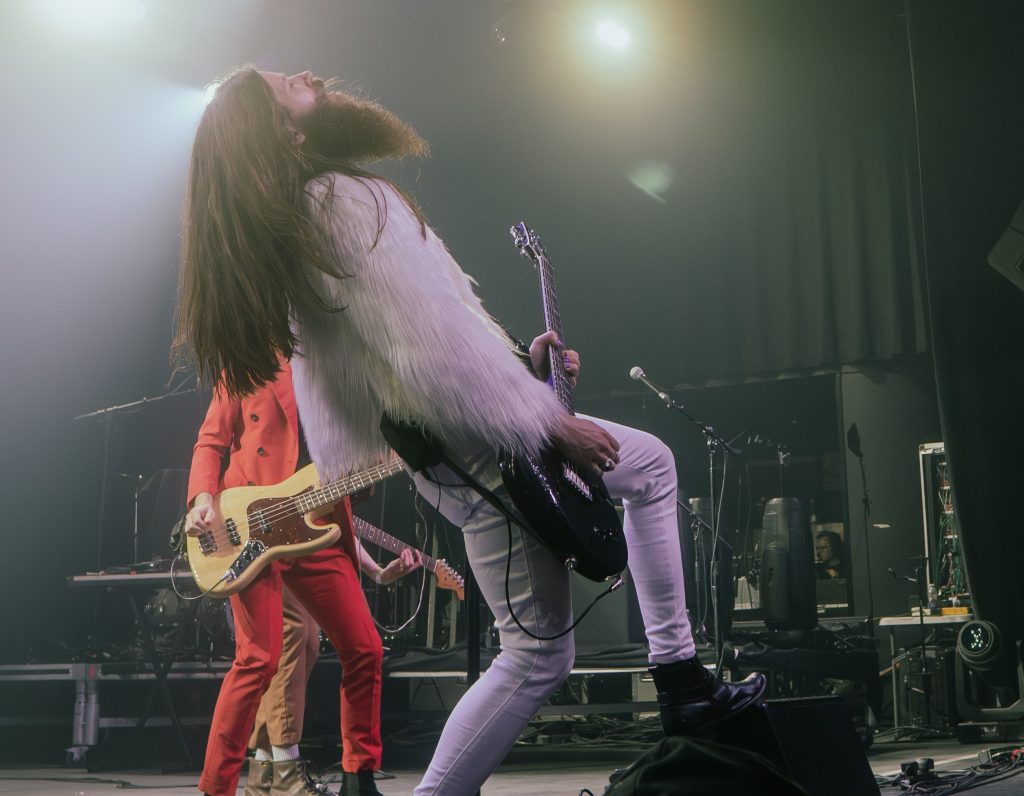 "When they [STEREOS] announced their show in Toronto, we immediately reached out and told them we'd love to be a part of the bill. They're originally from Edmonton as well, and they've just been so supportive of us. They're really the nicest guys," says Shalka.
As FKB continues to gain recognition for their tireless musical efforts in Canada, the band's next move is, naturally, to continue broadening the reach of their sound. To do so, they've set their sights on the Southern border.
Though FKB remains proud to represent their hometown of Edmonton, Shalka has currently been residing in the creative hub of Nashville, TN., with the remainder of the band looking to follow suit as soon as their paperwork is filed for artist visas.
Altogether, FKB is eager to set up shop in a city with such a high density of fellow artists. The group unanimously feels that Nashville's sheer volume of valuable industry connections has unique potential to benefit their music.
"There's just so much music happening [in Nashville], especially the creative, behind-the-scenes side of it," says Shalka. "It isn't just for country music anymore, a lot of pop songwriters and engineers are now based out of Nashville, and a lot of alternative indie bands are starting to relocate there as well."
"There's something like 50,000 musicians living in Nashville, and I don't think any other city in the world has so many artists living in one place. Everyone gets off work at their day job and then the music starts."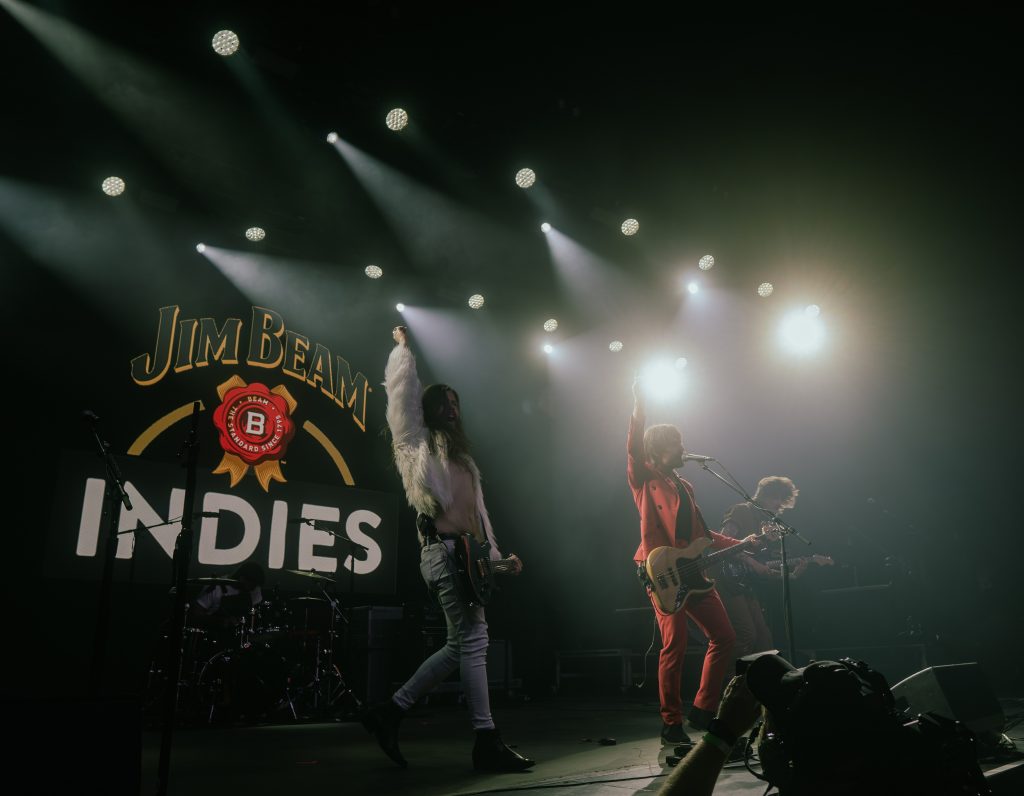 At their core, FKB is not only a band of exceptional talent, but a collective of four humble individuals whose hearts stand firmly in the right place; pursuing their art out of pure love for what they do.
The band is much less concerned with fame, riches and the competitive nature of the music industry than they are with meeting other musicians who possess the same passion for their craft, making lasting friends, and bringing the party on-stage with their Motown choreography and theatrical stunts.
Through dedication to their work, a commitment to always improving upon their performance, and an honest respect for other musicians and music-lovers alike, FKB is managing to come out on top without needing to comply with any of the cutthroat standards in their chosen profession.
As FKB graces their way into the musical winner's circle, the 'glamour and excess' of bona-fide rockstars candidly follows them. This year, they take home Jim Beam's National Talent Search award, but in the upcoming years, who knows?-,
The red carpets of the Billboard Music Awards, the MTV VMA's and The Grammy's have still yet to see a band quite like FKB.
Jess Bertan for The B-Side.